A Queensland man has revealed just how he managed to score free chicken from our favourite chicken joint.
The man posted screenshots of his food order to Facebook where his 21-piece original recipe bucket was going to cost him $43.65, but he found a cheeky workaround.
Instead of using the straightforward way to place his chicken order, he managed to uncover KFC's 'secret menu'.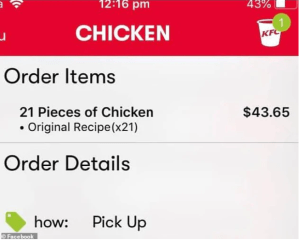 He managed to get the exact same order for only $29.85 by using the app's "build your own bucket" feature.
Instead of ordering one 21-piece bucket, he changed his order to include three, six, and twelve Original Recipe Pieces – which saved him $13.80.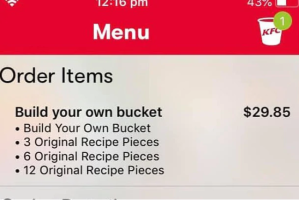 "My mind is blown!!!" said one commenter.
We are so going to try out this little trick!
Want more? Listen to this best bit from Jonesy & Amanda!