One thing we love about The Simpsons – or animation in general – is that the characters never age.
Sure, they can change and 'grow' as characters but, unless there's a flash-forward or whatever, Homer will always remain middle-aged and Bart, forever a mischievous child.
This week, however, longtime producer and writer for The Simpsons, Al Jean, tweeted something that shot our suspended belief out of the sky.
.@TheSimpsons If Homer is 39 he was born in 1980 which is when we said Bart was born.

— Al Jean (@AlJean) January 28, 2020
Yep, if Homer is 39 years old on the show, then he now must have been born in 1980… which Jean points out *deep breath in* that was actually the year Bart was born.
So, really, it's Bart that's middle-aged.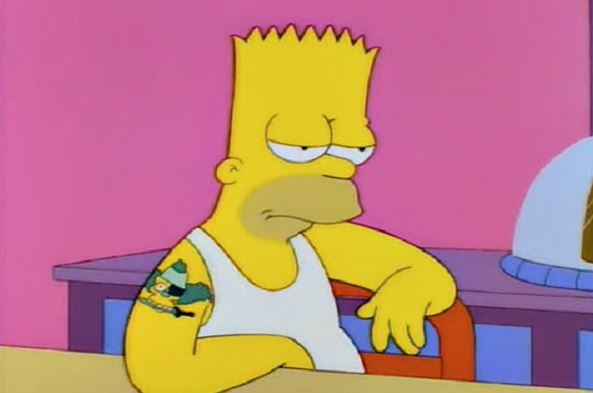 Le sigh.