We thought you'd like to know that Tommy Lee has added some fresh ink on his face.
The Mötley Crüe drummer showed off the work on Instagram a couple of days ago.
Two Japanese characters appear down the right side of Lee's face while fading dots appear above his left eyebrow, some small stars added to some existing stars around his left temple, then a bass and treble clef intertwined to make a heart.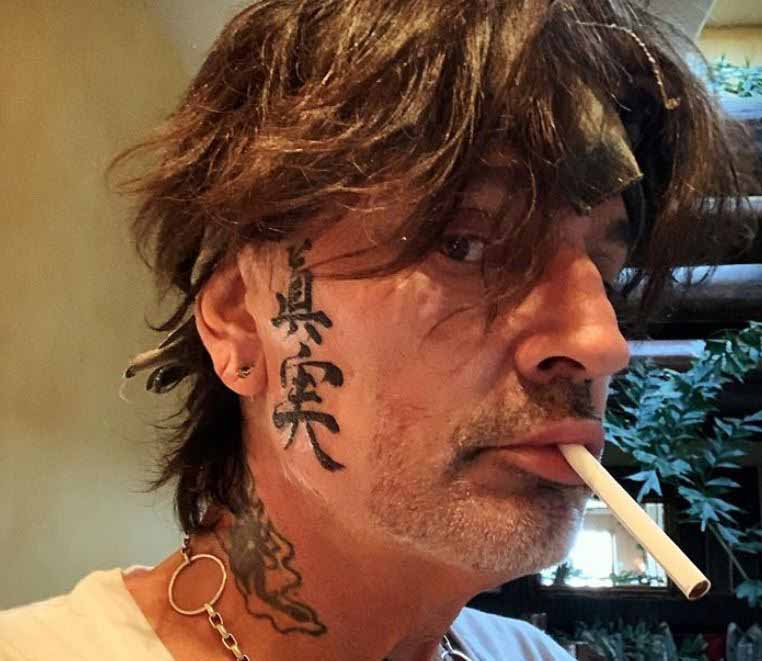 Fellow musos chimed in on the ink, which is suspected to be the result of hanging out with fellow face-tatted muso Post Malone.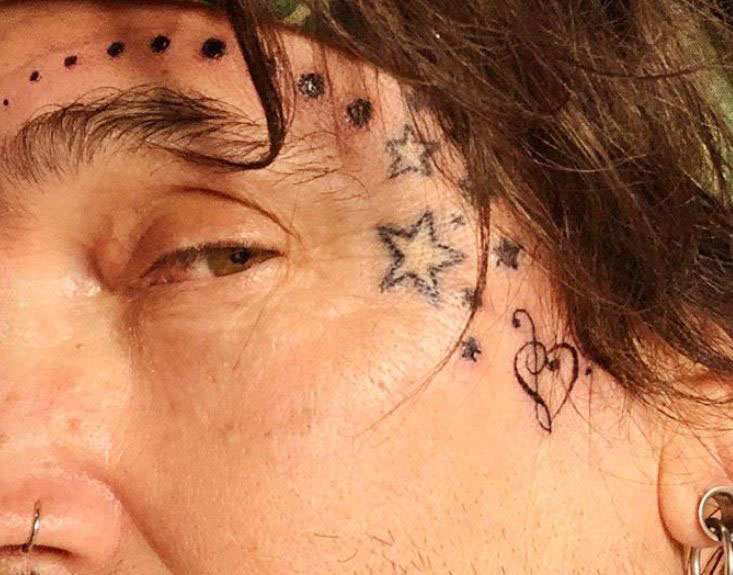 Rob Zombie guitarist John 5 said the tattoos looked "So cool. I love it," while Michael Jackson's daughter Paris Jackson wrote, "I got the same treble clef heart tattoo on my neck. Twinning."
Crüe bandmate Nikki Sixx commented "Looks awesome. I need a tune up with some of my ink too. Great."
Some random commented "What happens if you ever need to get a REAL job??"
Ha, there's always one.