Karl Stefanovic and Allison Langdon descended into hysterics on Tuesday morning and, not gonna lie, even I spat my coffee out onto the telly.
So, the pair had thrown to their entertainment reporter Brooke Boney who had been chatting to fellow entertainment reporter Sam Rubin in California.
It was all about the Oscars wash-up, the parties… the goss from said parties, you know the deal.
They also mentioned one of the favourite haunts for celebs that have had a huge night is to head to the nearest In-N-Out Burger.
(there's not much to In-N-Out, other than they're the epitome of keeping it super simple and tasting like heaven)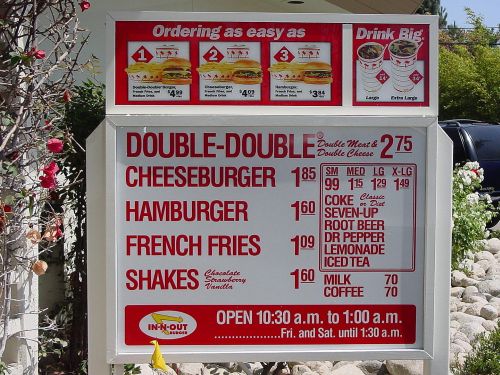 ANYWAY…
When Brooke crossed back to the studio, it was to a giggling Karl and Allison.
Allison then remarked that there was no mention of Brad Pitt and Jennifer Aniston.
"We don't know what happened with Jen and Brad," Allison said.
Brooke deadpanned with a "maybe they had In-N-Out Burger, who knows?"
Karl couldn't help himself.
"Exactly…" he said before he immediately said "that's disgusting, Brooke, you should wash your mouth out."
Brooke feigned protestations as Allison threw in "we wouldn't have thought of that," before they all cracked up.
The video's up top, I strongly suggest checking it out!
Hear Jonesy & Amanda's chat with Karl & Allison below!
Want more? Listen to this best bit from Jonesy & Amanda!