"My personal trainer said to keep my snacks in my car boot."
This is just one piece of advice Australian comedian Nazeem Hussain got when heading into self-isolation.
"He was giving me tips on how not to eat all the food in my house," he said.
"Keep it out of sight… put everything non-perishable in the boot of your car."
Hussain's new podcast Survivors Guide to Coronavirus is the definitive guide to what could be considered our new normal – living the time of COVID-19.
Specifically, how are we living?
For many of us, our everyday lives have profoundly changed. Glued to the news, working from home… and dealing with suddenly having the kids around when they'd normally be at school.
"I was bored," Hussein told us. "Me and my comedian mates had their tours cancelled and a lot of the time we were just calling each other."
So, he did what any of us would do. He decided to record his chats.
What he got was a behind-closed-doors glimpse into how people are really living right now.
For instance, who better to give tips on how to be a sudden-homebody than someone who has practised self-isolation most of his adult life – the adorably awkward Luke McGregor.
"He's never had a need to leave his place," Hussein admitted.
"So, we did something he'd normally do. We played virtual reality games in his bedroom."
Thing is, after spending an afternoon or so with McGregor, Hussein said he was reluctant for him to leave.
"Luke said, 'oh, you have to go, are you sure you have to go?' it felt like The Last Supper."
Hussein also looks at conspiracy theories such as whether the hand sanitiser illuminati is a thing or Sorbent's plot to take over the world (spoiler, it's not), and everyone's favourite hot mess – the panic-buying phenomenon.
"My friend told me that he didn't know what to panic-buy," he said. "So, we went shopping to looking in other people's trolleys to get an idea."
Jokes aside, Survival Guide brings lightness to a conversation made chaotic by fear and doubt.
"People are just lonely," Hussein said. "The podcast is basically just my conversations with my friends."
"Right now, that's keeping me sane – talking with my friends."
Episodes will drop weekly with guests including Luke McGregor, Julia Morris, Collingwood's Dane Swan and more.
Listen to 'Survivors Guide to Coronavirus with Nazeem Hussain' on the free iHeartRadio app or wherever you get your podcasts from.
(brb, gonna put my BBQ Shapes in my car)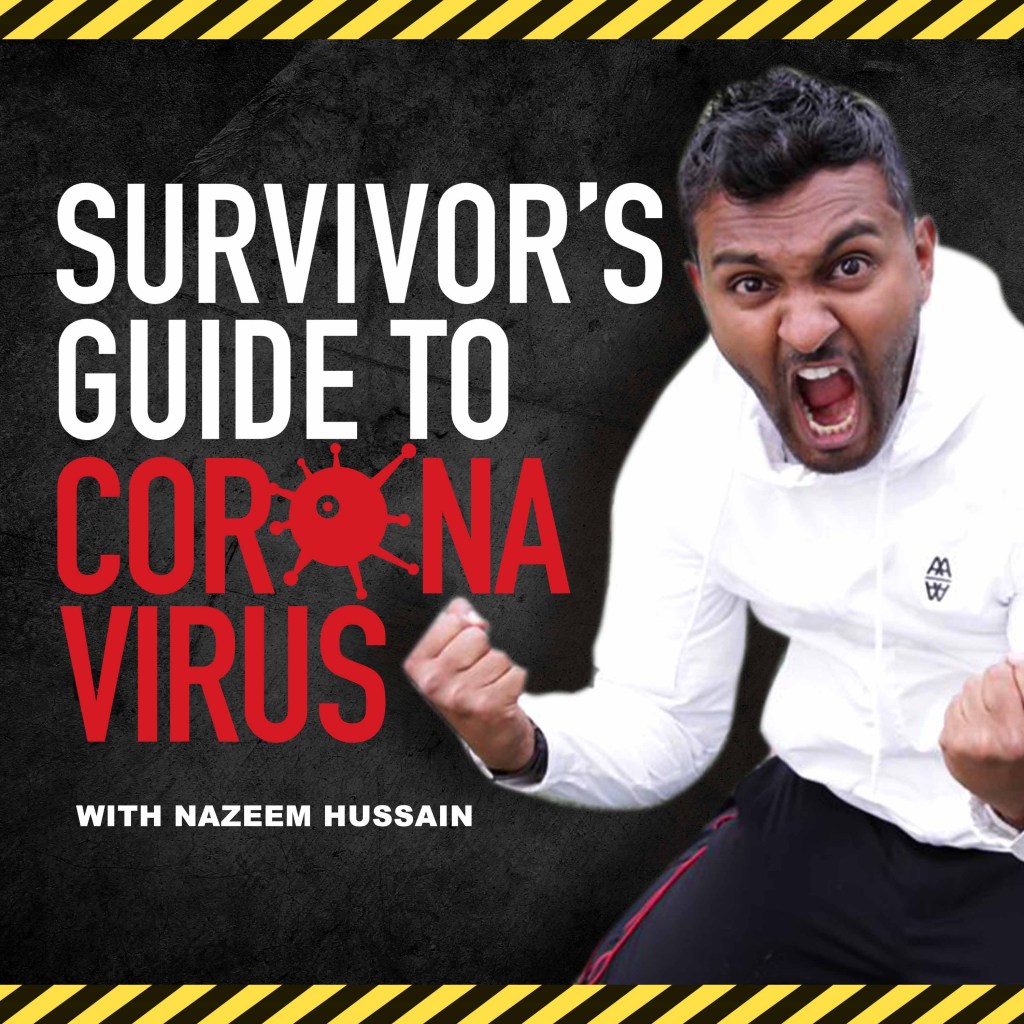 Want more? Listen to this best bit from Jonesy & Amanda!