Queen has become the first band to join the Queen on a commemorative coin released by the Royal Mint in the UK.
All four members of Queen are represented by their instruments, including Brian May's Red Special guitar, John Deacon's Fender Precision bass, Roger Taylor's Ludwig bass drum and Freddie Mercury's Bechstein grand piano.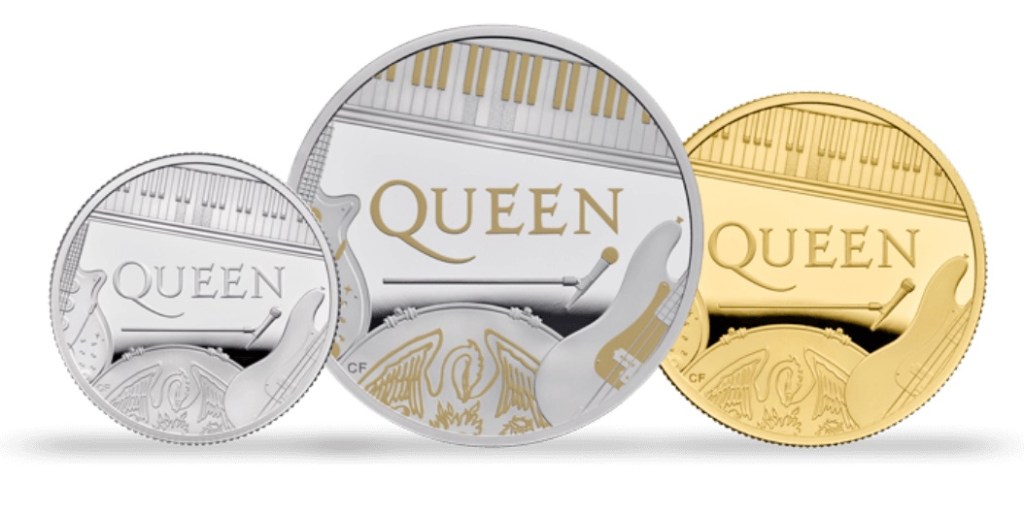 The coin's designer Chris Facey also paid tribute to "Bohemian Rhapsody", the band's most celebrated hit, with the keys of the piano on the coin pressed down for the opening notes of the song.
"My first memory of Queen was hearing 'Bohemian Rhapsody' in the film Wayne's World, and I've been a big fan ever since," he told ITV.
Brian May said in a statement: "This is a big 'Who could have imagined it?' moment for us. When we began as Queen, even the first rung of the ladder to recognition seemed remote and unreachable. To have our band recognised and our music celebrated in this way is very touching – a real honour."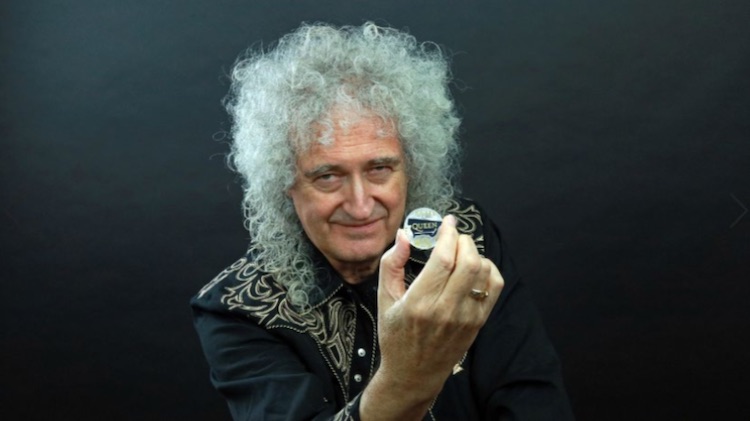 Roger Taylor added: "Marvellous, all this fuss over our band. I feel entirely spent."
While the coins can't be used as legal tender, prices range from £13 ($AU25) for the Brilliant Uncirculated coin up to £2,100 ($AU3982.50) for the Gold proof coin.
Want more? Listen to this best bit from Jonesy & Amanda!