ALADI has come under fire from shoppers and design fans alike for removing a wooden side table from sale.
The Special Buy was advertised to go on sale on Wednesday 11 July, but ALDI removed the item at the last minute.
The supermarket chain issued a statement on Facebook saying: "Due to production issues, ALDI wishes to advise customers that the Natural Wood Side Table (in both black and natural) will no longer be available as a Special Buy on Wednesday, July 11. It will be available to purchase on Wednesday, August 29. We apologise for any inconvenience caused."
This is the chunky wooden item in question: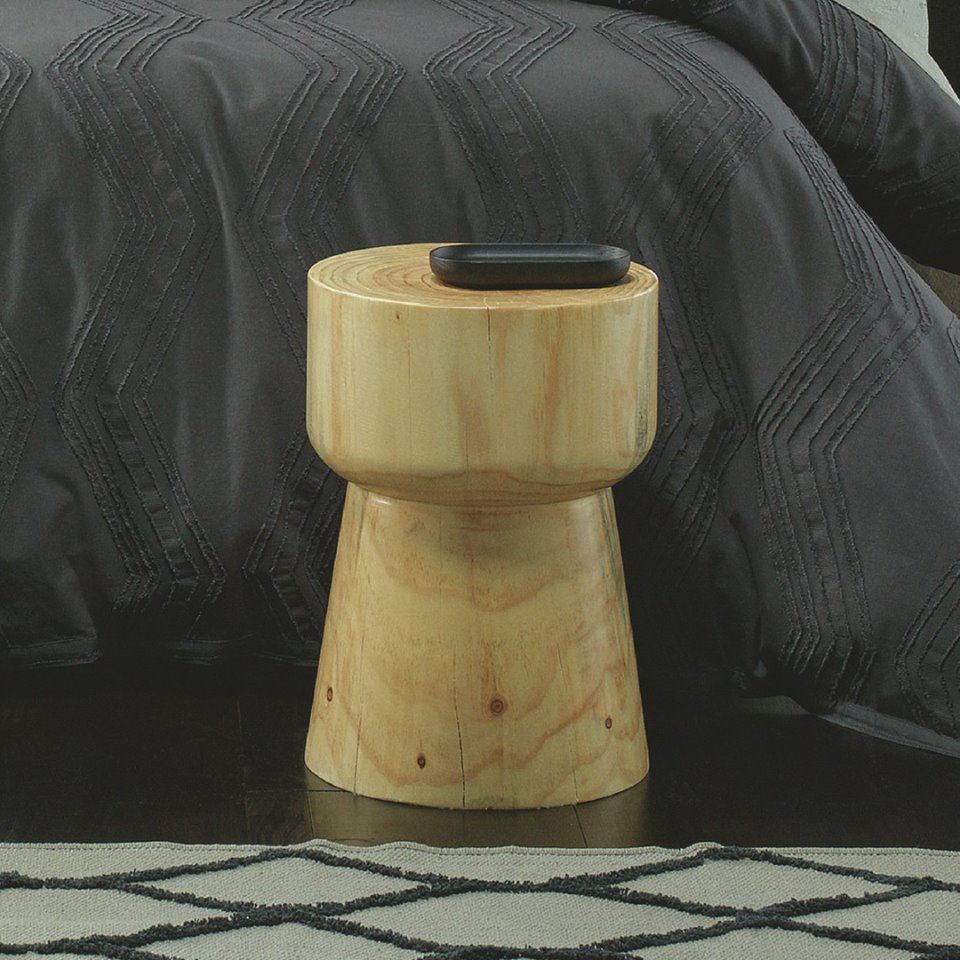 But removing it from sale opened the floodgates to shoppers who wanted to know exactly what the "productions issues" were.
"I'm more inconvenienced by the fact that this is a knock off of a Mark Tuckey egg cup stool!" one commenter said.
"How can they say it was a rip off? So many designs look the same everywhere- big W, Kmart, Amart, Fantastic furniture," another wrote.
Some shoppers said they were caught out at the cash register.
"REALLY, bit precious…..not everyone can afford designer prices, there's is nothing wrong with producing REPLICA'S, companies do it all the time!!!! And, whats the difference with selling on a different date, its the same product. Very disappointed Aldi, i had them (one of each) in my trolley to only have them taken off me," one Facebook user posted.
Meanwhile, some other users offered a solution to the wooden stool/side table style solution.
"Just place a bottle cork really really close to view – same aesthetic," one Facebook user suggested.
Read the heated convo in full here:
Want more? Listen to this best bit from Jonesy & Amanda!