The guitar used by Neal Schon to record Journey's iconic 1981 hit 'Don't Stop Believin' has sold at auction for $US250,000.
This turns out to be just shy of $340,000 in Aussie dollerydoos.
The modified black 1977 Gibson Les Paul was the headlining piece in an auction this weekend of more than 100 historic guitars from Schon's personal collection.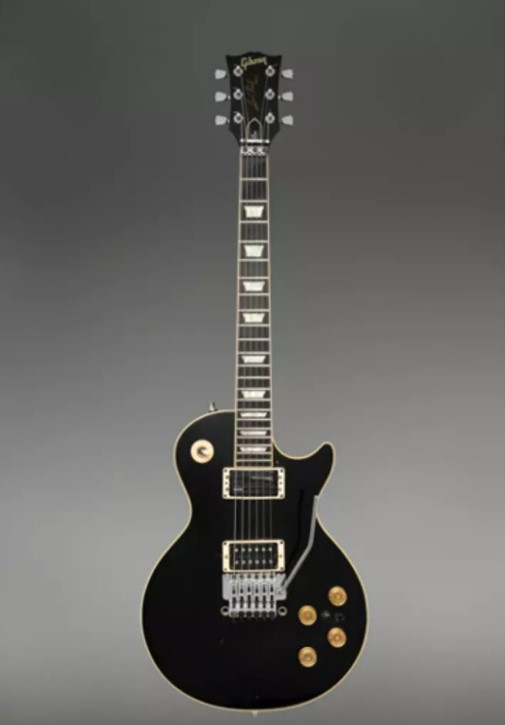 The guitar was Schon's go-to during the early-'80s and was used throughout the Escape album and resulting tour.
It's autographed by Schon and it still includes a Ferrari sticker he slapped on it years ago.
Indianapolis Colts CEO Jim Irsay identified himself as the guitar's buyer in a press release Saturday night, adding the axe to his unrivalled collection of rock and roll memorabilia, including Pink Floyd guitarist David Gilmour's legendary black Stratocaster.
"Rock music is a uniquely American art form, and the instruments and artifacts that created its rich history should be protected and preserved," Irsay said in a statement on his growing collection.
"I look forward to sharing this and other pieces of the collection in the hopes that they may educate and inspire others to do great, meaningful things."
Escape was recently certified with diamond sales status by the RIAA.
Last week, Schon told a New York radio station that he was eager to sell off some of his collection — including many sentimental instruments — to make room for new arrivals.
"I get a lot of inspiration from playing new guitars," Schon said.
"It's not always that special old guitar that you played way back then. Sometimes those guitars have had their time, and it's kind of like voodoo to me. They're beautiful instruments; they sound amazing, but they've kind of had their time with me, and I like moving on and moving forward."
Schon is working on a new album with Journey, which he hopes will arrive late this year or in early-2022.
Want more? Listen to this best bit from Jonesy & Amanda!