Is there really such a thing as a true vegan in the animal kingdom?
Well, apparently not after a new study has released incredible images showing a cute little bunny eating one of it's own!
Turns out that the white and fluffy little Snowshoe hares found in Canada's Yukon Territory will eat each other to try and feast on roadkill as well as other creatures including the much larger and fiercer Lynx wildcats.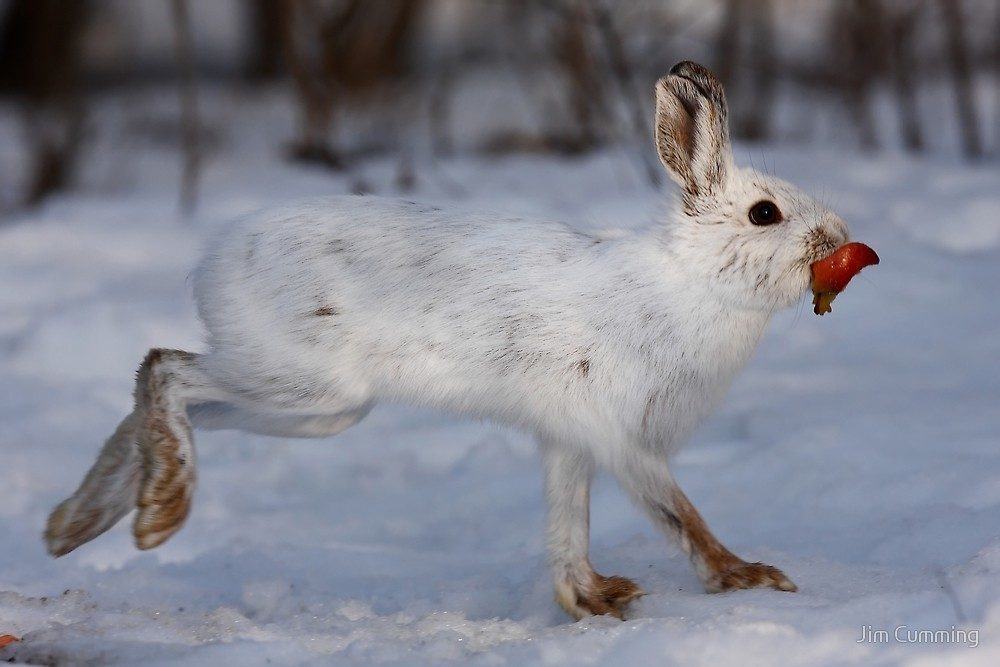 Long thought to be strictly vegan, Michael Peers from the University of Alberta in Edmonton told National Geographic that the findings were unheard of.
"It was shocking to see the first time," says Peers
"I had no idea they actually scavenge."
VIDEO SHOWS MAN RUNNING TOWARDS FIRE TO SAVE RABBIT
As well as actively hunting out meat to eat, the hares will also turn on each other and kill and eat each other as they compete for food.
That's right, they are actually CANNIBALS!
The survey results found that around 15% of carcasses in the countryside were actually feasted on by the critters, and if a fellow hare wanted a nibble as well, they may end up as the second course!
Maybe this animal cannibalism could be turned into a new horror film?
'Silence Of The Hares' anybody?!?
Want more? Listen to this best bit from Jonesy & Amanda!