Star Wars fans have another reason to get into The Mandalorian – Mark Hamill's uncredited cameo.
A behind-the-scenes docuseries about the making of the smash spin-off, Disney Gallery: The Mandalorian, has revealed that Skywalker Hamill made the secret appearance last year… and no one noticed.
To be completely fair, clearly we had all been distracted by Baby Yoda.
Deadline reported that Hamill appeared in the series as the cantina bartender in Episode 5 as EV-9D9, an uncredited role where and Hamill's voice was masked: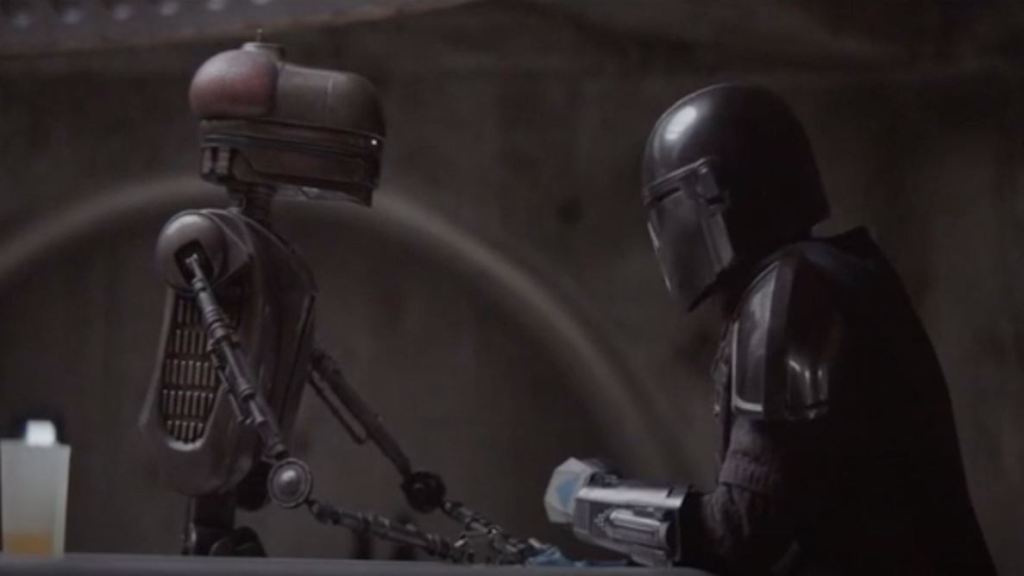 In the scene, the Mandalorian walks into the cantina and approaches the bartender to ask about work in the area.
Hamill, through a voice filter, delivers the bad news:
"Unfortunately, the bounty can no longer operate on Tatooine… I'm afraid that does not improve your situation, at least by my calculation."
The Mandalorian will return for Season 2, and the show's creators are already working on Season 3.
If you don't already have Disney Plus, you can sign-up for a 7-day free trial.
Want more? Listen to this best bit from Jonesy & Amanda!