Well, now we're literally seen everything!
A lot of people have been going for more walks recently amid the coronavirus pandemic as an excuse to get out of the house and most of us have been taking our furry BFF with us. And by that we mean out pet dogs.
While you might think it a little strange for someone to go and take a pet like a cat for a walk on a lead, there are some people that do that and each to their own we say.
But in something we certainly didn't expect, Hollywood actress Jennifer Garner has just been spotted taking her pet cat for a walk in a STROLLER!
Yep. There's Jennifer Garner looking all fab in her activewear, pushing along a pram with her pet cat inside!
Our description literally doesn't do it justice though so check out the pics: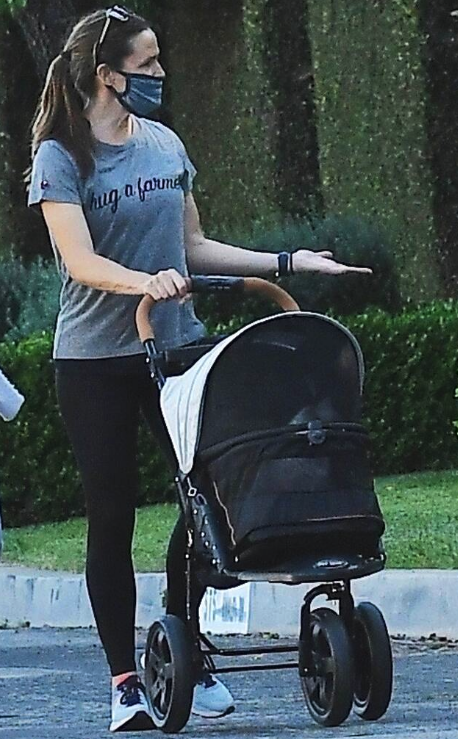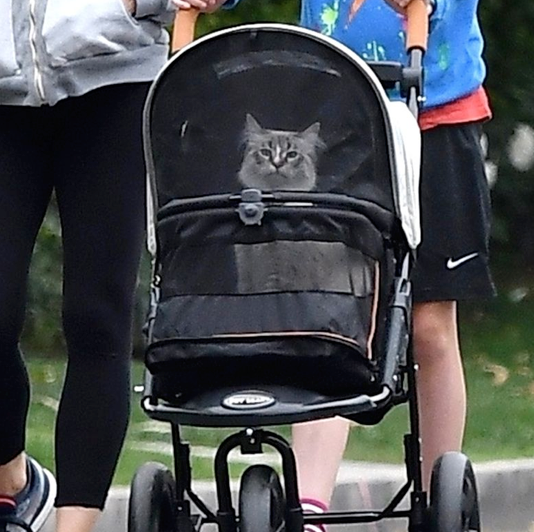 Anyway it turns out that Jennifer didn't turn into a crazy cat lady over iso and there was a very good reason for her odd walking companion.
She joined The Ellen DeGeneres Show recently when she explained that it all began because she needed to get her kids out of the house.
"One of my kids was not into going for walks and we just had to get out the house," Jennifer said.
"And I said, 'What can we do? We have to just commit to going for walks.' And she said, 'I wanna take the cat.' So, we ordered a cat stroller."
She says she got the idea from Jessica Seinfeld and added, "All of a sudden, now I have a cat and a cat stroller and I take it for walks. And it has a leash."
Hilarious!
Want more? Listen to this best bit from Jonesy & Amanda!