Photos have emerged of a man rescuing five beloved horses from the severe flooding in his rural town.
Steve Spowart got on his surfboard and helped Sonia Sharrock, the owner of the 5 horses, move them to safety.
He paddled out to where the horses were stranded in the floodwater, in amongst trees, bushes and fences fully submerged.
The town was one of the hardest hit areas, just outside of Dungog, where four houses were washed away and 3 people died.
See the incredible photos here.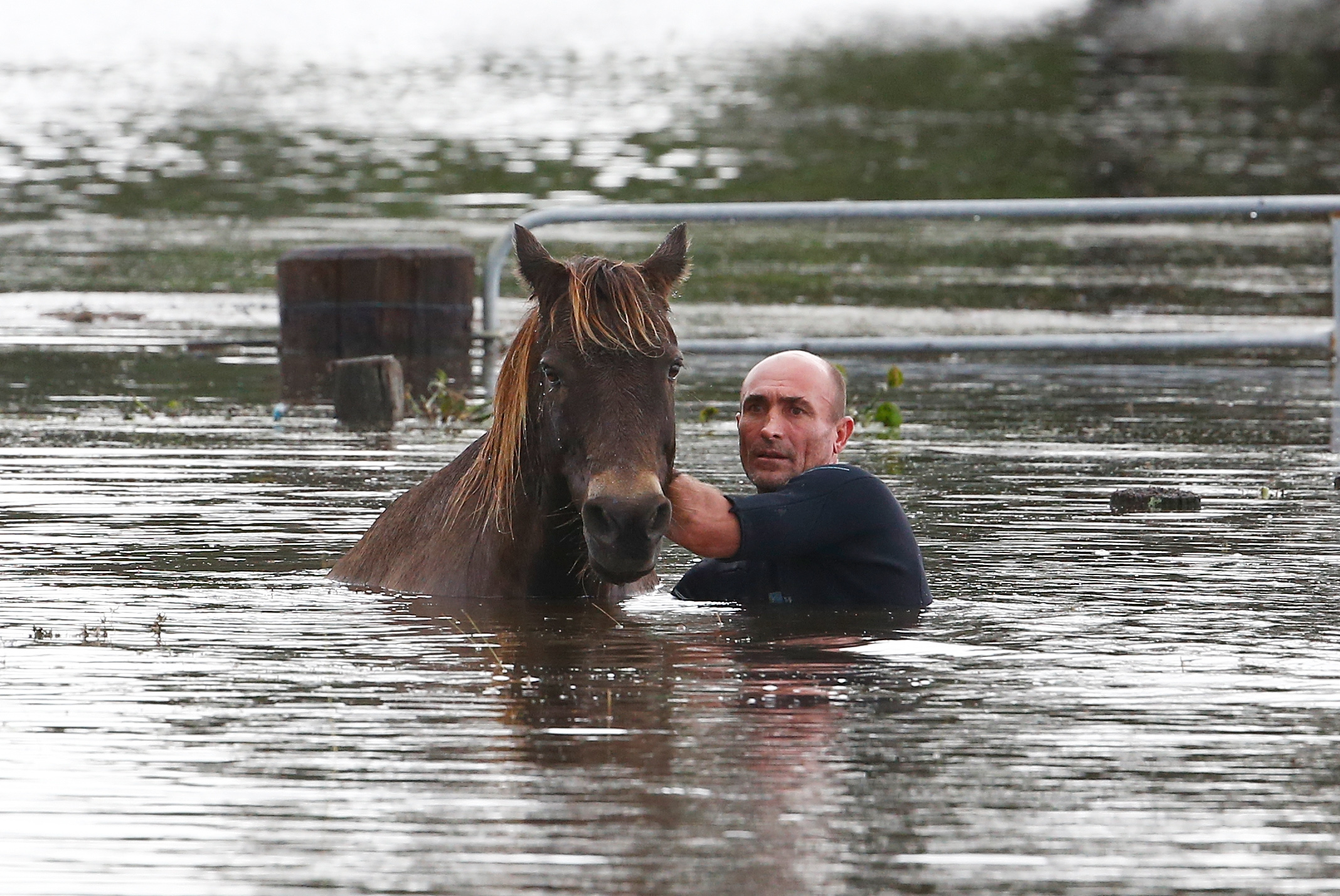 Want more? Listen to this best bit from Jonesy & Amanda!