Aussie guitarist and one of the founding members of Noiseworks, Stuart 'Chet' Fraser, has died.
Fraser had been battling lung cancer since late 2016.
In 1986, he and Jon Stevens formed Noiseworks and, along with bassist Steve Balbi, keyboardist Justin Stanley and drummer Kevin Nicol, took the band to four Aussie top 10 albums.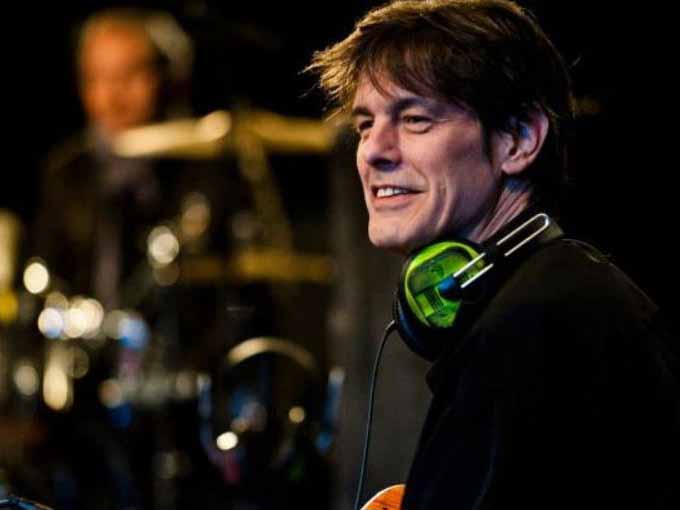 They also had three top 10 singles with Take Me Back, Touch and Hot Chilli Woman.
In 1994, Fraser joined the John Farnham Band but had also worked with the cream of Aussie music, including Kylie Minogue, Joe Camilleri, Tommy Emmanuel, Tina Arena, Olivia Newton-John, Nick Barker, Diesel, Daryl Braithwaite and David Hirschfelder as well as Tom Jones, Ray Charles and Boz Scaggs.
Fraser also worked alongside legend music director Chong Lim for the Sydney Olympic Games and was a member of the Dancing With The Stars band from the show's first season.
Rip Stuart Fraser ,one of the nicest people you'll ever meet or play music with. Love to his family and many friends he had in our industry.
Xx pic.twitter.com/GXvGJ0Kzmx

— Troy Cassar-Daley (@troycassardaley) December 1, 2019
RIP the great Stuart Fraser. Guitarist for Noiseworks and John Farnham. One of the best I had ever seen. So kind. So brilliant. A thrill working with him on my Gokd Lovin album. Farewell Chet pic.twitter.com/n8kvx8EIil

— David Campbell (@DavidCampbell73) December 1, 2019
Want more? Listen to this best bit from Jonesy & Amanda!