Celine Dion's son Rene-Charles Angelil has grown up so much!
From the above picture, taken in 2009, to now, the 14-year-old looks very mature for his age.
Here he is posing with his mum and Canadian Hockey player P.K. Subban's Jersey.
Celine's two younger boys, twins, born in 2010 have also grown up a lot!
Eddy and Nelson were born while their Dad, Rene Angelil Sr., 73, was suffering from throat cancer.
And here they are pictured with mum, Celine, on a trip to Disneyland!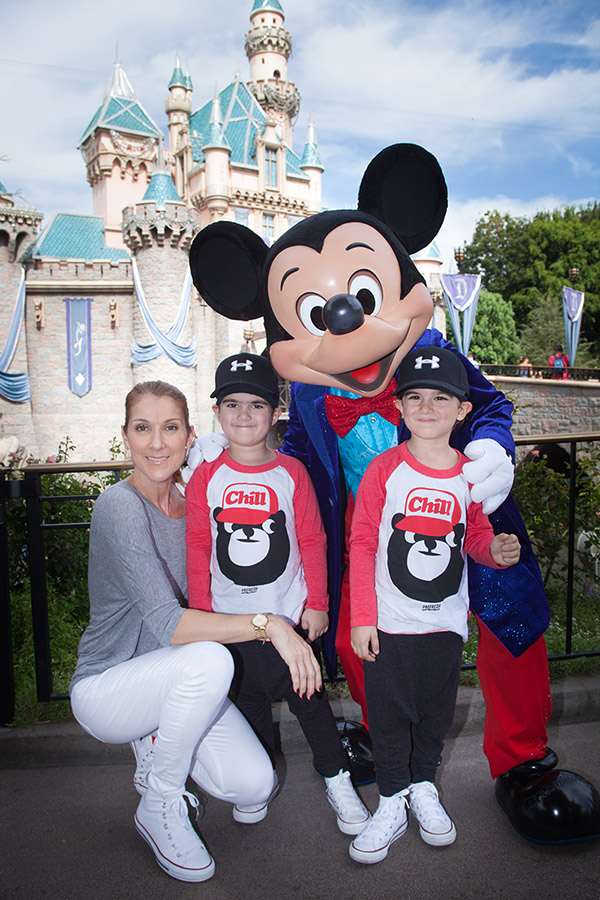 Celine's husband Rene has been battling cancer on and off since 1998, and has been on a feeding tube for the past two years.
"Sometimes he just wants me to enter into a different place with him," Dion described to USA Today.
"I'll say, 'You're scared? I understand. Talk to me about it.' And René says to me, 'I want to die in your arms.' OK, fine, I'll be there, you'll die in my arms."
But he still urged her to return to Caesar's Palace in Las Vegas to continue doing shows.
"When you see someone who is fighting so hard, it has a big impact on you," she said.
"You have two choices. You look at your husband who's very sick and you can't help, and it kills you. Or you look at your husband that's sick and you say, 'I got you. I got it. I'm here. It's going to be just fine.'"
H/T E! Online
Want more? Listen to this best bit from Jonesy & Amanda!