Cathy has been quite open about her cosmetic journey and she's recently been sharing pictures on her instagram account showing the transformations she has gone through.
She looks COMPLETELY different, we wouldn't recognise her walking down the street.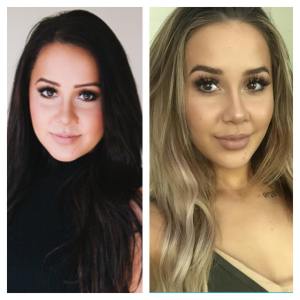 She's admitted to getting botox, lip fillers and breast augmentation.
Poor Cathy has been through a few terrible relationships that have created the low self-esteem and how self conscious she is of her body, she's talked about this in the hit reality show.
Cathy shared a long-ass post on her instagram talking about her life and what made her kick-start her fitness journey.
But also LOOK HOW DIFFERENT SHE LOOKS?
"I started drinking and partying when I was 15, 16. It got really heavy when I was 17 and then by 18 and at uni…" she explained.
The drinking caused her weight gain and it was actually a rude comment from a friend's brother that made her re-evaluate.
"(He said) I had gotten so fat and I was mortified cuz it was true".
Want more? Listen to this best bit from Jonesy & Amanda!