Is our king of Wakanda okay?
The actor posted a video on his Instagram applauding a partnership that had raised over $4.2 million to purchase medical gear for African-American communities amidst the Coronavirus pandemic.
However it becomes apparent that the star has lost a significant amount of weight as his face appeared gaunt-like.
Many of his fans commented on the post asking if his health was okay and questioning why he was looking so thin.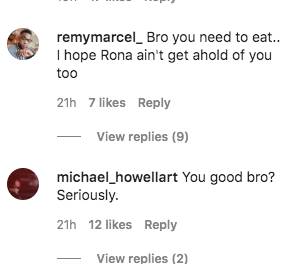 The video has since been deleted on his main feed by Boseman but is still watchable on his IGTV.
Hopefully this weight loss isn't health related and is for an upcoming role!
Boseman still hasn't responded to his fan's concerns.
Want more? Listen to this best bit from Jonesy & Amanda!