A-ha's Take On Me has just clocked more than 1 billion views on YouTube, joining an exclusive club which includes Queen's Bohemian Rhapsody and Ed Sheeran's Shape of You.
The song was released by the band, made up of Morten Harket, keyboardist Magne (Mags) Furuholmen, and guitarist Paul Waaktaar-Savoy, in 1985 and was added to YouTube in January 2010… which means, on average, the clip is getting about 480,000 views a day.
The only other '80s clip to join YouTube's 'Billion View Club' is Guns N' Roses' "Sweet Child O' Mine," which has been on YouTube since 2009.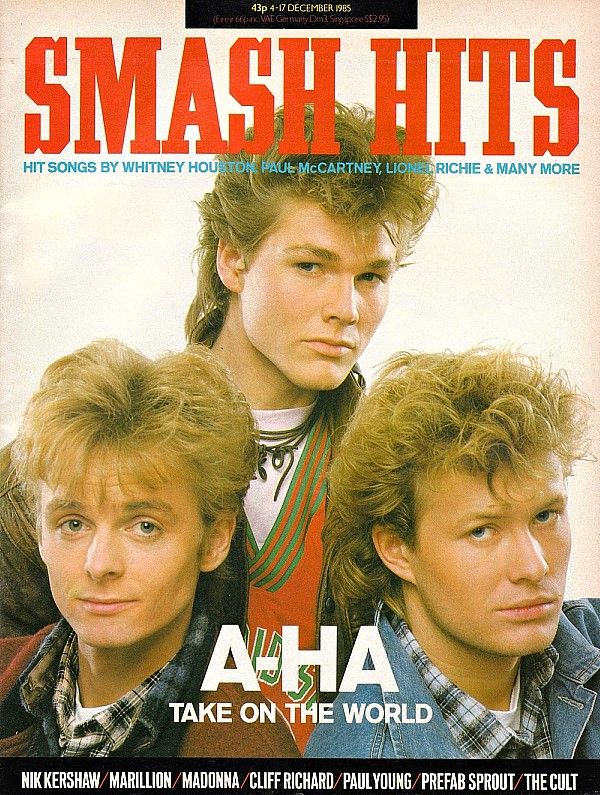 The video itself – the classic boy wins over the girl from the baddies – is iconic and unique, won six MTV Music Awards and was nominated for favorited pop/rock video at the American Music Awards in 1986.
Its cutting-edge concept is still referenced today in parodies and adverts and was pivotal in making the song a global hit.
It was made using a pencil-sketch animation/live-action combination called rotoscoping, in which the live-action footage is traced over frame by frame to give the characters realistic movements.
About 3,000 frames were rotoscoped, which took 16 weeks to finish.
Top 30 Music Videos In The 'Billion View Club'
Despacito, Luis Fonsi featuring Daddy Yankee (6.64 billion)
Shape Of You, Ed Sheeran (4.63 billion)
Baby Shark Dance, Pinkfong (4.62 billion)
See You Again, Wiz Khalifa featuring Charlie Puth (4.43 billion)
Masha and the Bear 'Recipe for Disaster', Get Movies (4.23 billion)
Uptown Funk, Mark Ronson featuring Bruno Mars (3.78 billion)
Gangnam Style, Psy (3.53 billion)
Sorry, Justin Bieber (3.25 billion)
Sugar, Maroon 5 (3.13 billion)
Roar, Katy Perry (3.01 billion)
Counting Stars, OneRepublic (2.92 billion)
Thinking Out Loud, Ed Sheeran, (2.92 billion)
Shake It Off, Taylor Swift (2.88 billion)
Bailando, Enrique Iglesias featuring Descemer Bueno and Gente De Zona (2.82 billion)
Johny Johny Yes Papa, LooLoo Kids (2.78 billion)
Lean On, Major Lazer and DJ Snake featuring MØ (2.75 billion)
Dark Horse, Katy Perry featuring Juicy J (2.73 billion)
Учим цвета-Разноцветные яйца на ферме, Мирошка ТВ (2.68 billion)
Faded, Alan Walker (2.67 billion)
Let Her Go, Passenger (2.63 billion)
Mi Gente, J Balvin and Willy William (2.63 billion)
Hello, Adele (2.62 billion)
Girls Like You, Maroon 5 featuring Cardi B (2.59 billion)
Blank Space, Taylor Swift (2.56 billion)
Chantaje, Shakira featuring Maluma (2.50 billion)
Closer (lyric video), The Chainsmokers featuring Halsey (2.46 billion)
Waka Waka (This Time for Africa), Shakira featuring Freshlyground (2.43 billion)
We Don't Talk Anymore, Charlie Puth featuring Selena Gomez (2.39 billion)
All About That Bass, Meghan Trainor (2.35 billion)
Bath Song, Cocomelon – Nursery Rhymes (2.33 billion)