People have been sharing 'before and after' photos of their adopted pets on Reddit in a hope to encourage others to adopt from animal shelters.
These ones are bound to melt your heart!
Amelia
Bubble Bee
Pearl
Jackson
Sandy
This cute little duo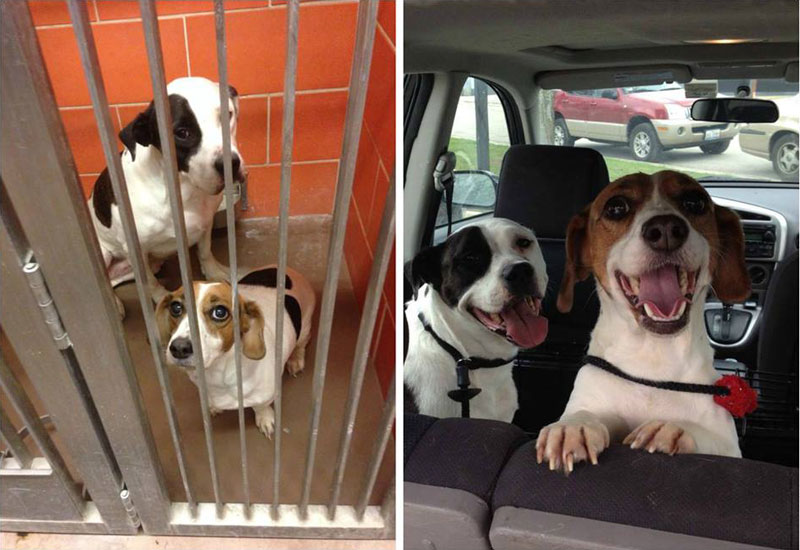 Ned
Pillow
Little Guy
Spokey
If you would like to adopt a pet contact your local RSPCA.
Want more? Listen to this best bit from Jonesy & Amanda!